We provide a full range of conservation and collections care services, including:
Conservation
Archaeological conservation from excavation to storage.
Museum collections, including historical and ethnographic objects.
Natural history.
Large object and outdoor monument conservation.
Historic house collections.
Conservation of waterlogged materials.
Exhibition and loan support.
ChurchCare projects.
Conservation of developer-funded projects.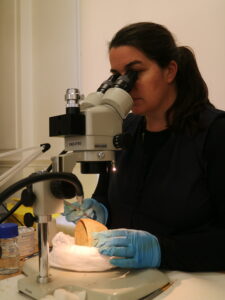 Collections Care
Collections care advice and guidance.
Decant, storage moves and rationalisation projects.
Disaster management.
Environmental monitoring and pest management.
Benchmark assessments and audits.
Surveys, management plans and collection health checks.